How do I email invoices using Accounts Hosted?
Reckon FAQs
Reckon Staff
Posts: 700
✭✭
There are a couple of different ways that you can email invoices when using Accounts Hosted:
Send a single invoice
Open the invoice you'd like to email
Click the Email button at the top of the window

The following window will open with the invoice attached as a PDF document. You can also edit the information that will be sent along with the invoice such as the subject name, message to the client etc.


Send multiple invoices
If you have several invoices that need to be sent out, you also have the option to send them all at once.
Open one of your current invoices

Click the down arrow to the right of the Email button
Select Send Batch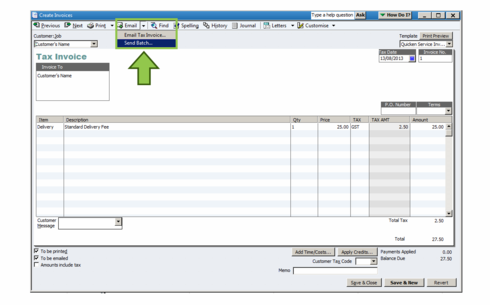 The Select Forms To Send Window will now open
Choose which emails you would like to send (click in the white space to the left of each invoice)
 Press the Edit Email button to change the contents of the email
Click the Send Now button to email the selected invoices 
Tip:
If you BCC yourself when emailing the invoices, you'll have a record of them!
Need more help?
Start your own conversation!
This discussion has been closed.