Adding an Australian ANZ account to Reckon One Bankdata just got easier.
Reckon FAQs
Reckon Staff
Posts: 362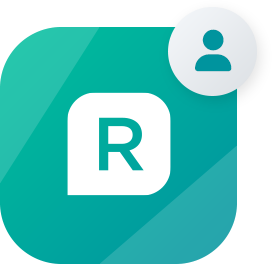 Australian ANZ customers can now apply for Reckon BankData online on the ANZ website.  No more paperwork!
Not only can you add accessible bank accounts, but Business One credit card holders can also get a more secure connection with a direct feed.  No more 3rd party channels.  
(non-Business Banking customers will need to connect to their accounts, bank and credit card accounts, through Yodlee).
You do need to have a Business Profile to use this service.  ANZ Business Banking customers already have a Business Profile.
ANZ Personal Banking customer will need to request a Business Profile by calling the ANZ Customer Service Centre on
13 13 14
.
To sign up your Australian ANZ Business Banking accounts to Reckon One just do the following:
Purchase the BankData module
On your Book icon > More > Modules
Select your BankData plan and complete the Sale

Login to the ANZ website:  
https://www.anz.com/personal/
Register your preference for Reckon One software package
Select Reckon One from the dropdown.

Enter your Reckon User ID. This is in the format 1234567-1.  
If you do not know your User ID, go to the Reckon One Home Page > Control Panel > My Profile and at the bottom of the window you will see your User ID:
Select Authority to Disclose Information and read the terms and conditions.

Check the terms and conditions box if you accept the terms and conditions.

Using the checkboxes under the Select column, select the accounts for which you'd like to activate bank feeds 

If you are happy with the User ID entered and the accounts selected, select Send request.

If you'd prefer not to proceed, select Cancel.

A message will display acknowledging the request

What happens next?
Within a few days the ANZ will approve your application and copy transactions posted to your accounts to Reckon.  Each day we will post the transactions we receive from the ANZ to your Bankdata account.
You will receive an email informing you that your account has been activated and that you have transactions to download.
Open your Reckon One Book:
Day to Day > Banking
On your bank ledger account, click on Connect to your bank to see a list of bank accounts available to you

On the line for a bank account click on Link

In the account box select your account

Click Save 

Return to the Bank Accounts screen

On your bank ledger account click on New Transactions

Click on the Unallocated tab to see your transactions.

When you view the Bank Feed Management screen you will see an entry for the account with the Status set to Active.  
More Information:
See the ANZ FAQ site:  
http://www.anz.com/internet-banking/help/update-details/bank-feeds/#top
regards,