Reckon One App - Mobile Billing is here!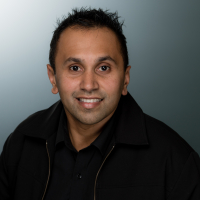 Rav
Administrator
Posts: 11,107
Administrator
Hi everyone!
I am very pleased to announce our new update to the Reckon One mobile app!
The billing feature in your Invoices module is now available in the Reckon One mobile app. You can now view and work with your bills on the go!
Enter your bills from suppliers
Keep organised and set due dates
Record payments you have made
Track pending versus paid bills and never miss a payment
Overdue Bills Display on Dashboard
The Reckon One app now also has additional Contact form functionality
Addition of mobile number field
Display name auto population
New order format when adding or viewing Contact details
Grouping for ease of viewing for Payment Terms & Credit Limits, Supplier Bank Details and Postal/Physical address
Download the Reckon One mobile app and access your new features from your Android or iPhone at no extra cost. You will receive a notification as you log in to the mobile app which will direct you to the Google Play or Apple App store to download the update.
Alternatively, click below to visit the Google Play or Apple App store from your mobile phone and download the update now.
Once completed, the billing option will be available in the drop down menu and you can begin using this new feature.
If you have any questions, please contact the Reckon One team on 1300 RKN ONE (1300 756 663).