Reckon One has a new look!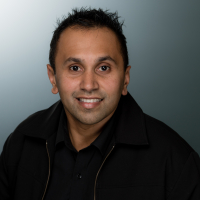 Rav
Administrator
Posts: 9,801
Administrator
Reckon One has undergone a makeover and has a new look and feel!
This is an exciting advancement for Reckon One and provides some key improvements to workflow and usability such as;
Vertical navigation pane - we've implemented a vertical navigation style which is both easier and quicker to navigate. This navigation style will also future proof Reckon One as it creates more space for us to add additional features over time.
Find features quicker - we've reduced the 'clicks' required to get to your favourite features.
Real world language - functions have been renamed to make Reckon One more intuitive. For example, 'selling' has been renamed to 'Money In' and 'Buying' has been renamed to 'Money Out'.
Perfect on any device - our new 'fluid' design means that Reckon One will adjust it's layout dependent on the size of the device you are using, making your business data more accessible.
Check out our
Reckon Blog
and video below for an overview on Australia's most affordable accounting software, Reckon One's new vertical navigation!
The introduction of vertical navigation will help you to access functions more efficiently.
For example, to access Payroll areas, click the Payroll heading from the left hand side of screen within the new Side Navigation bar. The expanded Payroll menu remains on screen constantly making it easier and quicker to access the area you want.
To access Payroll Settings you will need to click the Settings option. This will display a new look settings page with Payroll Settings available here.
You will notice under Payroll settings a heading called General, this replaces the old menu option called Payroll Settings. It still contains the same setup details as previously. Each option under the Payroll Settings is now accompanied with a brief description of what each area does.
Another addition to navigation you will notice is located towards the top of a page, you will now see the introduction of a new navigation trail. This functionality allows you to navigate back to previous pages you've used from your current position. Each page within the trail is linked making it easier to go back.
We'd love to hear your feedback on Reckon One's new navigation and if you have any questions please let us know by posting a comment below.