Reckon One Mobile App - 2.9 Update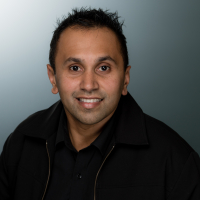 Rav
Administrator
Posts: 11,768
Community Manager
Hi everyone,
Our Reckon One mobile app for iOS and Android has received an update today to version 2.9.
If you're using the app, you will be prompted to download the update when you next open the app. If you have any difficulty or issues downloading the update, please restart your phone or alternatively, please uninstall the app and re-download from your respective app store.
If you don't have the Reckon One app yet, it's available right here!
The new update includes the following added functionality:
Account Balances and Transfer Money
Some handy new features to support cash flow monitoring have been included in this update.
We've added easy and convenient ways to view account balances and identify if there are items to reconcile.
There is also a simple flow to transfer funds between accounts.
Account Balances
– displays balance, account detail, when the account was last reconciled and imported (if used), and indicates if there are any transactions to be reconciled (To a historical period of 12 months)
Screenshots below
NOTE: Allocations are not performed in the mobile app – it is read-only.
Transfer Money
– This option allows you to perform all Reckon One web 'Transfer Money' functionality from within the mobile app!
The calendar is used to change the view to different weeks.