10 tips for great bookkeeping for your business - WEBINAR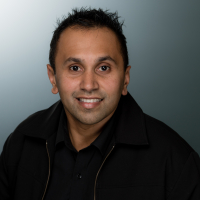 Rav
Administrator
Posts: 9,781
Administrator
Record keeping or bookkeeping is no one's favourite task, but it's a vital part of any small business.
We've invited Sue Binney, Consultant from First Class Accounts to share
10 tips for great bookkeeping for your business
. She will guide you on how to apply these tips (from organisation to banking) for managing your finances with Reckon One.
Register now for the webinar on Tuesday 4 July, 10:00am to 10:45am (AEST)!
Through these 10 tips, you will learn:
Exactly what you need to do to master organisation of your records and scheduling for success, so you can save data entry time in Reckon One.
Small business banking tips such as separating accounts for personal, business and tax, and why you need to know how your bank interacts with these accounts.
Learn how to efficiently categorise your accounts and record EFT payments.
How to prepare for the end of financial year, including requirements and documentation.
Learn the right bookkeeping principles in this webinar so you can take control of your finances today.
This webinar is
free
to attend with a live Q & A for you to ask questions.
As a bonus,
all attendees will be entitled to a 1 hour free consultation
with
First Class Accounts
, so sign up for the webinar now!