Payroll Premier 2017/2018 is now available!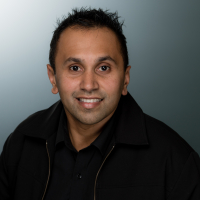 Rav
Administrator
Posts: 9,759
Administrator
Payroll Premier 2017/18 is now available!
This release includes all the legislative changes you need to help you remain compliant with the ATO including:?
Updated PAYG tax tables and the new Payment Summaries format - required for the 2017/18 financial year.
Working Holiday Maker, Fringe Benefit Tax (FBT) Exempt changes and the new Empdupe submission format - which may be required for your 2016/17 lodgement.
IMPORTANT
: 
The new tax tables take effect from 1 July 2017. You must process employee pay for the 2016/17 financial year prior to installing this update, otherwise your 2016/17 pay calculations will not be correct.

To assist you during the busy EOFY period, the Customer Service team have extended support hours from 26 June - 7 July and the Technical Support team from 21 June - 9 July.
Customer Service:
[email protected]
1800 RECKON (1800 732 566)
Weekdays 6:30am to 8:00pm
Weekends 9:00am to 4:00pm
Technical support: 
[email protected]
1300 137 657
Weekdays 8:30am to 8:00pm 
Weekends 9:00am to 4:00pm