Improved printing and removal of the clipboard in Chrome - Reckon Accounts Hosted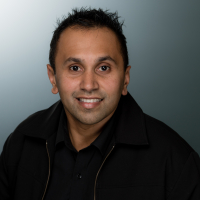 Rav
Administrator
Posts: 10,871
Administrator
** THIS UPGRADE HAS BEEN ROLLED BACK FOR AU HOSTED USERS - MORE INFO HERE - Rollback for Reckon Accounts Hosted (Australia) ** 

Hi everyone,
We're very happy to let you know of two new enhancements available in Reckon Accounts Hosted to help you work more efficiently.
IMPROVED PRINTING
We have reduced the number of clicks required for you to print your documents including purchase orders, reports, payslips, invoices and more. This means you can now print faster.
REMOVAL OF THE CLIPBOARD IN CHROME ON PC
You can now copy and paste directly in Chrome (on PC) without using the clipboard. You can also use Ctrl+C (for copy) and Ctrl+V (for paste) on your keyboard to copy and paste info.
The new enhancements will be rolled out to on 
Wednesday, 17 January 2018
.
We are always working to make Accounts Hosted more efficient for you and we hope these enhancements will help improve your processes.