IMPORTANT INFORMATION FOR OUR RECKON USERS REGARDING SINGLE TOUCH PAYROLL PHASE 2

Click your respective product link below to learn more.

** RESOLVED ** - Service Interruption: Reckon Searches (16 October 2018)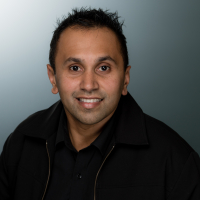 Rav
Administrator
Posts: 11,796
Community Manager
Reckon Searches (Property, Company, Land, Business, Bankruptcy, PPSR searches etc.) via Reckon Docs is currently unavailable.
The Reckon Searches portal is currently unavailable, and you will therefore not be able to create any new search orders or have access to any past search order information. All other products (Companies, SMSFs, Trusts etc) available via Reckon Docs are functioning as expected.
Reckon Searches are provided in partnership with InfoTrack and we are working closely with InfoTrack to resolve this issue. We do not have an expected resolution time but will keep you updated as more information becomes available.
We know that you rely on Reckon Docs for your searching needs and apologise for the impact this is causing you.