IMPORTANT INFORMATION FOR OUR RECKON USERS REGARDING SINGLE TOUCH PAYROLL PHASE 2

Click your respective product link below to learn more.

Reckon Docs service interruption due to ASIC maintenance (18 - 19 January 2019)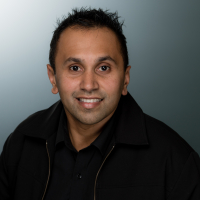 Rav
Administrator
Posts: 11,770
Community Manager
Hi everyone,
This is just a quick note to let you know that ASIC will be performing a upgrade this weekend and that as a result any Reckon Docs orders that are dependent on ASIC will not be processed until they resume their services.
The following ASIC service interruption has been scheduled:
8:00PM Friday 18 January 2019 TO 11:59PM Saturday 19 January 2019 (AEDT)

Reckon Docs will still be ONLINE this weekend and you will still be able to place orders. Only company registrations will be affected by this service interruption; all Trust and SMSF products will not be affected. 
Our apologies for any inconvenience caused and we appreciate your understanding.
For more information on this update please visit the
 ASIC website
 or call the Reckon Docs team on 1300 139 001.