PLANNED MAINTENANCE - Reckon Accounts Hosted Australia (13 February 2019)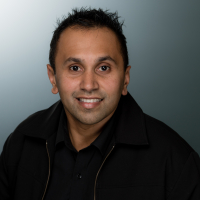 Rav
Administrator
Posts: 10,895
Administrator
Hi everyone,

We're going to be performing some maintenance on one particular file server in the Reckon Accounts Hosted service tonight.

Maintenance will occur tonight from 9:00PM - 10:00PM (AEDT)?.
All going well we expect to wrap things up well before the end time listed above.

This maintenance will result in a very short outage period for a small number of Australian Hosted users.

If you try to log into Reckon Accounts Hosted after we've kicked off maintenance tonight you may find that your Q drive is not visible/accessible or if you're already logged in after maintenance has started you may notice a connection error message when saving a transaction or completing a task.
In both instances, closing your file and logging out for 5-10 minutes will resolve this.

This will not affect all Hosted users as we're only focusing on one specific file server (FSS-08).

Our sincere apologies for the short notice and we thank you for your understanding.
This discussion has been closed.