PLANNED MAINTENANCE - Reckon Accounts Hosted (8 March 2019 - 9 March 2019)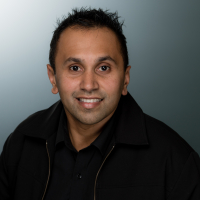 Rav
Administrator
Posts: 10,747
Administrator
RECKON ACCOUNTS HOSTED MAINTENANCE

Friday 8 March - Saturday 9 March 2019

Reckon Accounts Hosted has enjoyed continual growth in users since its inception. As a result, we will be performing some maintenance and upgrading a number of key components of our platform that will improve performance and continue to support you to work more efficiently.

We want to give you a heads up that Reckon Accounts Hosted will be offline for approximately 21 hours while undergoing maintenance. 
You will be unable to login or access your data files from 9:00PM/11:00PM (AEDT/NZDT) Friday 8 March until 6:00PM/8:00PM (AEDT/NZDT) Saturday 9 March.

We recommend that you log out of Accounts Hosted before this time. Any users logged in at the start of this maintenance session will be logged out automatically.

Once this migration has been completed, we're confident Reckon Accounts Hosted users will benefit from a more consistent experience in terms of performance across the platform.

We sincerely apologise for any inconvenience this may cause and thank you for your patience.