PAYDAY FILING WEBINAR - 20 March 2019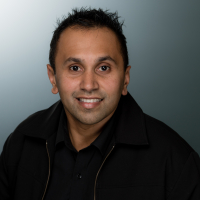 Rav
Administrator
Posts: 10,942
Administrator
PAYDAY FILING WEBINAR

Hi everyone!
We're holding a webinar to talk about all things Payday Filing.. what it is, how it affects you and how you can be best prepared for the upcoming changes.
We'd love to see you there!
20 March 2019, 10:00AM - 12:00PM (NZDT)THESE EVENTS WILL COVER:
What is Payday filing and why is it being implemented
How to register for Payday filing
How to set-up Payday filing in your software
How to process pay runs with Accounts Hosted and Reckon Accounts
The differences with finalising your payroll year.
WHY ATTEND?
Payday filing is mandatory for all businesses with employees in NZ. That means you'll need to understand what Payday Filing is and how to comply with the new requirements by 1 April 2019. Don't wait until then when the IRD is overwhelmed with enquiries - get organised now!