Introducing.. RECKON ECOMMERCE!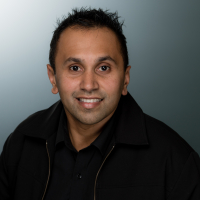 Rav
Administrator
Posts: 10,736
Administrator
Looking to build your business online? We've just released
Reckon Ecommerce
, our
new small business ecommerce platform!
Reckon Ecommerce has
everything you need to start, scale and manage your business online
- all in one, simple and powerful platform. Create an online store as unique as the products you sell, with all the features to help you convert and improve customer experience!
KEY FEATURESSell everywhere!
Use one online platform to sell products and services to everyone, everywhere - online with your ecommerce store, through online marketplaces and via social media.
Market your business!
Promote your business effectively and within budget, using our built-in tools that help you create, manage and optimise advertising campaigns on Google and Facebook.
Manage your growth!
Stay in control of your growth with advanced analytics, seamless inventory management, and shipping integrations with any major carrier.
Integrates with Reckon One!
Reckon Ecommerce can run standalone or can be integrated with
Reckon One
to automatically post your sales and payments to your accounting software - allowing you to track sales, manage tax obligations easily and save time on manual processing.
Start your
free 14 day trial
now, and check out the all new Reckon Ecommerce!