IMPORTANT STP App UPDATE v1.13.1 - Balances being allocated to incorrect FY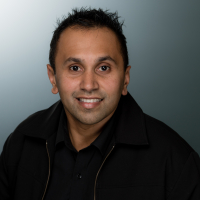 Rav
Administrator
Posts: 10,866
Administrator
Hi everyone,
The free STP app has received an update to v1.13.1 which brings in an important update.
This update brings in an important fix to address the following issues -
The STP app was incorrectly using the date the pay run is submitted to determine what financial year the balances for the submission falls in rather than the pay date which it should have been doing instead.
The STP app was incorrectly considering an employee to have 'moved' to the new 2020/21 financial year based on when their personal details updated eg. address, start date, end date etc and rather than when their YTD balances are updated via a submission.
If you haven't sent your final submissions for the 2019/20 yet, I'd highly recommend updating to v1.13.1 or higher first before proceeding with your EOFY finalisations.
RECKON STP APP - GOOGLE PLAY
RECKON STP APP - iOS APP STORE