WEBINAR: Reckon Elite - Hints, Tips & Support Updates (21 Sept 2020)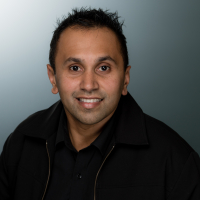 Rav
Administrator
Posts: 10,230
Community Manager
Hi everyone!
Don't miss our free live webinar that will cover some really useful hints, tips and updates for Reckon Elite!
This session will be held on Monday, 21 September 2020 at 2:00PM (AEST).
The webinar will address common queries received by our Elite Support team, and is designed to help you and your IT team to get the most out of your Elite software with Hints & Tips that are easy and quickly to implement.
This webinar will cover the following topics:
Special symbols: What they are & why to avoid using them in returns
Limitation on Payer Names
Machine credentials: When to contact the ATO
Fixing 2020 Ledger issues
The importance of regular backups
Explaining the two types of backups
Causes of the Vanguard Security Token error
Phase 1 of SBR prefill to replace the ATO Agent Portal XML prefill
Consolidation of excess items
Updating Activity Statement summary labels
Worksheets for Interest/Dividends received while the taxpayer was a non-resident (currently sent via Additional Information schedule)
Summary labels to Rental item
This discussion has been closed.