How do I subscribe to notifications when a new discussion or comment is posted in a category?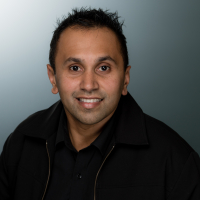 Rav
Administrator
Posts: 10,570
Community Manager
If you're interested in conversations happening for a particular product category eg. Reckon Accounts Hosted for example, then you can subscribe to email or site notifications each time a new discussion is created for that particular product. Its a really good way to stay on top of news, discussions and questions relating to a particular Reckon software or service that arise on the Community.
Its really easy to subscribe to category notifications, you can do it directly from your Community profile.
Click on your profile image in the top right corner and select Edit Profile then Notification Preferences.
Here you can customise your notifications and how/what you are notified about on the Reckon Community. To subscribe to notifications for a particular category scroll down to the 'Category Notifications' section and select which products you'd like to be notified about when a new discussion or comment is made in that respective category.
You can choose to be notified via email or popup notification each time a new discussion or comment is created in a given category.
Note: If you opt to be notified each time a new comment is created for a particular product, you may find the email notifications become overwhelming depending on the volume of comments posted from fellow users. Its recommended to stick with 'Discussion' for Category Notifications.