IMPORTANT NEWS FOR STP APP USERS: Introducing the Free Basic Plan for the Reckon Payroll App!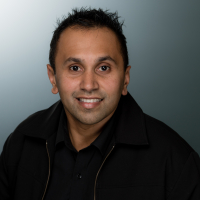 Rav
Administrator
Posts: 10,597
Community Manager
Hi everyone,
We're really excited to let you in on some big changes coming soon to our free Single Touch Payroll app!
We will soon be introducing a FREE basic plan for the Reckon Payroll app which our STP app users will move over to! It will include everything you love about the STP app but at the same time introduce so much more features and functionality for you to utilise. Best of all, you can migrate your existing STP app data over to the new Payroll App!
The free basic Payroll App plan will allow you to perform actual payroll functions including unlimited employees, pay runs, calculate super and PAYG obligations, access to the Reckon Mate companion app and of course Single Touch Payroll submissions.
The free STP app was a simple STP reporting tool for micro-businesses, and the transition to the new Payroll App will give you a lot more functionality to manage your payroll activities.
Important things to know..
What is happening to the free STP app?
The free STP app will be retired from 1 July 2021 and you will not be able to create any new STP submissions for the 2021/22 financial year in the STP app. You can continue to create any STP submissions for the current 2020/21 financial year along with finalising your 2020/21 EOFY in the STP app.
What do I need to do?
To continue creating STP submissions for the 2021/22 financial year, you'll need to migrate over to the Reckon Payroll App. Its super easy to do, just download it from your respective app store linked below and sign in with your existing STP app login credentials. You'll be able to migrate your existing data to the new Payroll App directly from there.
Do I have to pay for the Payroll App?
The Reckon Payroll App will have two plan options; Premium and Free. We're currently busy finalising the free plan which will be available shortly and you're more than welcome to stay on the free option for as long as you like. If you're looking to supercharge your experience with more features and functionality you can upgrade to the Premium plan for $9.99 per month which is available now. The Premium plan includes mobile and web access so you can access your account from the mobile app or a PC, email payslips, track leave, reporting, emailing, free access to Reckon Mate our employee companion app, free telephone support and much more!
Questions?
Check out our STP App FAQ guide below or post a question below.
There are a lot more updates and information to follow so stay tuned!
Download the Payroll App today!
Google Play
Apple App Store