COMPLETE - Reckon Accounts Hosted - Planned Maintenance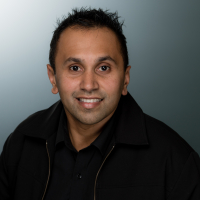 Rav
Administrator
Posts: 11,109
Administrator
Hi everyone,
This is just a heads up to let you know Reckon Accounts Hosted will be undergoing scheduled maintenance this Saturday evening.

Maintenance will be carried out between:
9PM (AEDT) and 1AM (AEDT) on Saturday 31 October 2015
11PM (NZDT) and 3AM (NZDT) on Saturday 31 October 2015
You will be unable to login to the Reckon Accounts Hosted service during this time.
We recommend that you logout of Reckon Accounts Hosted prior to the maintenance period occurring. Any users logged in at the start of the maintenance, will be logged out automatically.
During the maintenance period a small number of files will be migrated to a new location. Upon completion of the maintenance period there is a very small possibility you may experience an error opening your company file from the 'Recent Files' section.
If you do experience this error, please open your company file by selecting File > Open or Restore a Company > Open a Company File > Select your file from the Q drive, or from its shared folder.
We apologise for any inconvenience this may cause and thank you for your patience and understanding.