Reckon Accounts Hosted - Login Issue 1 March - RESOLVED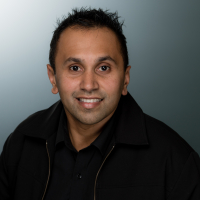 Rav
Administrator
Posts: 10,790
Administrator
Hi everyone, We are currently experiencing issues with the ability to login to Reckon Accounts Hosted. Our IT team is aware of this and are working to rectify this issue at the highest priority. Further updates will be provided here. We sincerely apologize for the inconvenience.
*UPDATE - ISSUE RESOLVED*
11:30am AEDT
Hi everyone,
Our IT team have successfully implemented a fix to the issue impacting Reckon Accounts Hosted users today and access is now available.
*UPDATE*

2:17pm AEDT
Hello all
An update to the Reckon Accounts Hosted issues. We are now back up and running and all users are able to log in and access the system.
We understand everyone's frustration with the outage this morning, and if you suffered any inconvenience we apologise sincerely.
The issue was related to some middleware technology, which connects our users to the platform, which didn't recognise the leap year and as such we have had to manually update each session host to resolve the problem.
I acknowledge some of the comments on the community today challenging how this could happen. Our team works very hard to monitor the system and to quality assure everything to maintain the best possible user experience. Sometimes in technology things happen that could not be foreseen, and the fact that one piece of our technology was not prepared for the leap year is enormously frustrating.
Please trust that our team is working on all components of our solution to ensure this kind of error never happens again.
Sam Allert
Managing Director - Australia & New Zealand
This discussion has been closed.