Cloud Connectivity Issue - 5 June 2016 - RESOLVED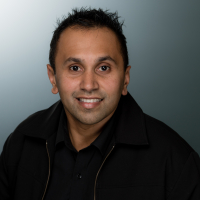 Rav
Administrator
Posts: 9,886
Administrator
Hi everyone

As some of you are already aware, we are currently experiencing a connectivity issue with our online services, Reckon Accounts Hosted and Reckon One. Our IT team is looking into it as a matter of priority but it appears to be a infrastructure related issue. 

We have logged a severity 1 case with our vendor.

I sincerely apologise for the inconvenience and frustration caused. This thread will be updated with more information as soon as it comes to hand.

Rav


UPDATE - 5:15pm
Hi everyone, the cause has been identified as external to Reckon. Investigations are continuing.


UPDATE - 5:30pm
Hi everyone,

The team have identified the cause of the issue as being external to Reckon however we are receiving early reports that connectivity has been restored. Please try logging in and let me know if you encounter any issues.


UPDATE - 5:50pm
Hi all,

Hosted solutions are functional however our vendor is still working toward a full resolution.


UPDATE - 6:30pm
Hi everyone,
The latest update from our vendor is that some systems are continuing to experience connectivity issues. Work is continuing to rectify this at the highest priority.


UPDATE - 7:20pm
We are seeing progressive improvements in connectivity and performance for Reckon Accounts Hosted. Reckon One connectivity has been restored.


UPDATE - 9:15pm
Reckon One connectivity issues have been resolved.

The majority of Reckon Accounts Hosted servers are back in operation, however one remains unavailable (RAH-FSS-11). The cause of this issue originates with an external infrastructure partner and our team is working closely with them to resolve this matter as quick as possible.

UPDATE - 7:15am 6 July
If you have files on FSS-11 please do not use them for the moment we are looking into a data issue ASAP and will be turning off that server temporarily.


UPDATE - 8:12am
The remaining issue with RAH-FSS-11 has been resolved and full services are back in operation. Please let us know if you encounter any further access issues.


FINAL UPDATE - 12:10pm
Hi everyone,

I just wanted to give you a final update regarding the issue which impacted access to Reckon Accounts Hosted and Reckon One on Sunday evening. The cause originated from a widespread issue with our infrastructure vendor Amazon Web Services (AWS) and affected a number of service providers across Australia.

Our IT team worked closely with AWS to ascertain the issue and establish regular updates along with eliminating the risk of any data loss for our users. Reckon One was back online at approximately 7pm and the majority of Accounts Hosted services were back in operation at approximately 7:45pm. A small number of users regained access just after 11pm Sunday night with some further remedial work being completed early this morning to ensure all user files were intact and up to date.

Full access to Reckon One and Reckon Accounts Hosted is available and if you do have any issues please let us know.

Thank you all for your patience during this time and we sincerely apologise for the frustration caused.