Reckon Portal Issues - Current Status ~ 29 May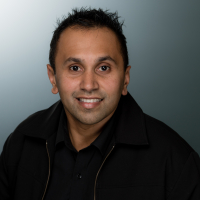 Rav
Administrator
Posts: 9,894
Administrator
Hi everyone,
As you're aware, our teams delivered the brand new Reckon Portal last week which comes with a whole host of new features.
For some users though, it hasn't been the smoothest transition and been a rather bumpy ride over the last few days. The teams fully recognise that and I'd like to sincerely apologise for the frustration and inconvenience caused.
The majority of issues that were raised last week have been resolved. There are however a couple that the teams are currently working on -
Receiving a "Application has encountered an unknown error" message when attempting to open a Reckon One book. This issue is not widespread and appears to be affecting a small number of users only.
The inability to perform certain actions within a Reckon One book eg. add invoices, add bills, receive payments etc.
This is our highest priority at the moment and our Portal & Reckon One teams are working on addressing these issues with the utmost urgency.
CLICK HERE FOR LATEST UPDATE
This discussion has been closed.