Rollback for Reckon Accounts Hosted (Australia)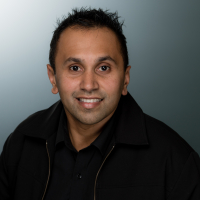 Rav
Administrator
Posts: 9,894
Administrator
Hi everyone

As most of you are already aware, we have experienced an issue with the latest Accounts Hosted upgrade causing some users the inability to access the platform over the last couple of days. For this reason, we are switching to the previous version of Accounts Hosted to ensure all users have uninterrupted access.

Why did these issues happen?
We upgraded to a new version of a piece of software that allocates connection to servers, and subsequently experienced an issue. This had been previously tested before deployment, but the underlying issue was only identified once in the live environment.

What's the fix?
Again, with the best interests of our customers in mind, we have decided to switch to the previous environment as we work on the software component to be fixed.

What does this mean for your clients?
The next time your clients log into Accounts Hosted, they will need to follow the previous process of printing, which was in place prior to the new Hosted release.

Is there any impact to your clients' file or data?
No, there are no changes being made to file servers in any way so their data will not be affected.

Is anything else affected?
The ability to copy and paste directly using keyboard shortcut commands will also revert to the former process. This means they will need to complete the copy and paste action via the 'floating toolbar' when using Chrome.

This rollback only applies to Australian Hosted users. New Zealand Hosted users are unaffected by these changes.

We sincerely apologise for the inconvenience and frustration caused.