Industry expert webcast - Single Touch Payroll (28 November 2018)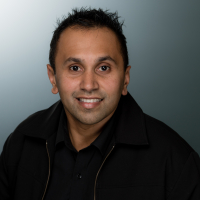 Rav
Administrator
Posts: 9,868
Administrator
IMPORTANT WEBCAST ALERT!
Reckon's very own CEO, Sam Allert will be joined by CEO's and MD's from Australia's leading accounting software companies on a panel of industry leaders to discuss the ATO's Single Touch Payroll initiative. 
Don't miss this! Check out the page below to add this webcast to your calendar or alternatively visit the page on below date to join the webcast.
Payroll software providers talk Single Touch Payroll with the ATO
Date:
 Wednesday, 28 November 2018 
Time:
 10:30AM (AEDT) 
This is an important webcast on the future of Australia's payroll landscape and we'd love for you to attend the webcast.