IMPORTANT information for STP submissions made between 1 - 7 January 2019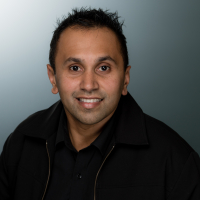 Rav
Administrator
Posts: 9,887
Administrator
Hi everyone,

It has come to our attention that Single Touch Payroll submissions made from Reckon GovConnect between 12:00AM (AEDT) 1 January 2019 and 3:00PM (AEDT) 7 January 2019 have remained in a looped 'Pending' state and such, the respective data has not been transferred to the ATO.

To ensure data integrity and lower the risk of any adverse changes to the database, we will be reverting the affected STP pay events back to 'Draft' status allowing you to submit them again. 
You DO NOT need to go through the export/upload STP data process, just submit in Reckon GovConnect as normal. This only affects pay events submitted through Reckon GovConnect during the time period listed above.

We have already taken steps in order to ensure this does not occur in future however I fully appreciate this is a hassle and sincerely apologise for the inconvenience this may cause.

If you have any questions around any of the above, please let us know.