*COMPLETE* - Reckon One - PLANNED MAINTENANCE (15 June 2019)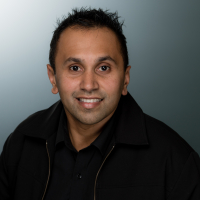 Rav
Administrator
Posts: 9,785
Administrator
Hi everyone,
To ensure Reckon One is humming along at top capacity as we head into the busy period, our teams will perform scheduled maintenance on Reckon One services this weekend.
As a result, there will be a period where Reckon One is unavailable. This will also affect the ability to share and setup a Reckon One book from the Reckon Portal and posting an End of Day file from Reckon Cloud POS to Reckon One during the maintenance period.
Maintenance will commence on Saturday night and conclude on Sunday morning.
8:00PM Saturday 15 June - 9:00AM (AEST) Sunday 16 June
10:00PM Saturday 15 June - 11:00AM (NZST) Sunday 16 June
You will be unable to access Reckon One services during this time and we recommend you logout of Reckon One prior to the scheduled maintenance period commencing.
Reckon One UK users are unaffected by this maintenance.
We sincerely apologise for any inconvenience this may cause and thank you all for your patience.