Reckon Accounts Hosted 2019 is available!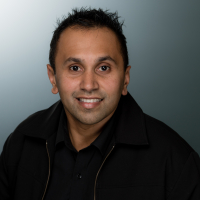 Rav
Administrator
Posts: 9,813
Administrator
Reckon Accounts Hosted 2019 tax update is now available!
This update will ensure you remain compliant and breeze through the 2019/20 financial year with the following:
2019/20 PAYG tax tables
Changes to income tax tables will take effect from 1 July 2019, including the Student Loan repayments. The new tax rates are automatically calculated so you are always paying the correct amount.
Single Touch Payroll finalisation reporting
From 1 July 2019 Single Touch Payroll is compulsory for employers in Australia with 1 or more employees. You can now generate an
STP finalisation report
at the end of each financial year that includes all employee pay information to submit to the ATO as part of the mandatory end of year STP process.
HOW TO UPGRADE
When you log in to Accounts Hosted, you will see a new 'Accounts 2019 R2' button which contains a link to the new tax update. We recommend that you read the
upgrade guide
before updating your file.
Important:
The new tax tables take effect from 1 July 2019. You must process employee pays for the 2018/19 financial year prior to updating your file. Once you have updated your file, you will not be able to re-open the original Reckon Accounts Hosted 2018.
Ensure you keep a backup of your company data files. The previous version will remain available until 1st August to allow you to upgrade at a time that is suitable.
We're here to help
To help get your business ready to lodge your Single Touch Payroll to the ATO, we have included the following resources below: