Reckon Portal rollout & Reckon One outage - 24 May 2017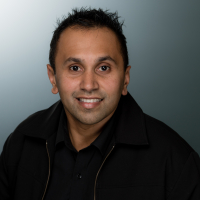 Rav
Administrator
Posts: 9,897
Administrator
Hi everyone,
We're really excited to give you a further update on the Reckon One portal. Following last week's postponement, our teams have been hard at work and we're ready to go live on Thursday 25 May 2017!
The new Portal will make it easier to manage your Reckon One book, profile, settings and much more!
The teams will be hard at work bringing this to you starting Wednesday
 24 May 2017
 and as this is a major update, there are two stages to the rollout with varying levels of impact to Reckon One services so please take note of the details below.
STAGE 1
An outage with limited provisioning access will start on Wednesday 24 May 2017 from:
Australia
: 3:00pm - 8:00pm (AEST)
New Zealand
: 5:00pm - 10:00pm (AEST)
United Kingdom
: 6:00am - 11:00am (BST)
You can still log in and continue working on your Reckon One books during this time, however, you will not be able to upgrade/downgrade book modules, purchase new books or access the Control Panel on Provisioning in this period. 
Signing up as a new Reckon One user will also not be available however if you're interested in giving Reckon One a go and are unable to sign up during this period, simply pop in your details 
HERE
 and we'll be in touch first thing on Thursday.
STAGE 2
A
full outage
to all Reckon One services will begin at the following times starting on Wednesday 24 May 2017 -
Australia
: 8:00pm - 4:00am (AEST)
New Zealand
: 10:00pm - 6:00am (NZST)
United Kingdom
: 11:00am - 7:00pm (BST)
You will not be able to log in & access your Reckon One books during this time.
We strongly advise Reckon One users to log off the system before the Stage 2 full outage times listed above.
The Reckon One mobile app will also be unavailable during this period.
We're expecting to have everything wrapped up as soon as we can and if anything changes in regard to any of the timeframes listed above we'll let you know with further updates right here.
We're aiming to keep this major update as short as possible so that you'll be back up and running in no time to explore all the benefits the new Reckon One Portal has to offer.
Our sincere apologies for any inconvenience caused during this. If you have any questions, please let us know.
LATEST UPDATE ON THIS THREAD
HERE
This discussion has been closed.