Single Touch Payroll - Reckon GovConnect STP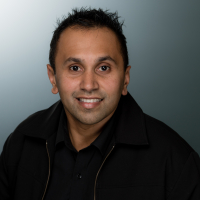 Rav
Administrator
Posts: 11,676
Community Manager
Single Touch Payroll (STP)
is coming into effect from 1 July 2018. To help you be compliant, we have developed a new application called GovConnect STP that connects all four Reckon products to the ATO STP service. 
The application acts as a gateway to the ATO enabling you to submit your STP reporting directly to the ATO. You can also review payroll info, amend any errors before lodging, receive ATO messages and view all past submissions.
The STP update will be available
next week with the 2018 tax tables.
Reckon One, Accounts Hosted, Reckon Accounts 2018 and Payroll Premier 2018/19 are STP enabled and there is
no additional cost
for this functionality.
GET READY FOR STP
GovConnect STP Webinar: A step-by-step demonstration of how to sign up for GovConnect STP and submit payroll data to the ATO.
Monday, June 25, 2:00PM - 3:00PM AEST - REGISTER NOW
STP Resource Hub: We've created a STP Customer Hub to help current Reckon customers get ready for STP. Simply click on your product for specific help guides, how to create a GovConnect account and a list of frequently asked questions.