IMPORTANT INFORMATION FOR OUR RECKON USERS REGARDING SINGLE TOUCH PAYROLL PHASE 2

Click your respective product link below to learn more.

Payroll App update v2.10.4 - Overwrite/Custom PAYG tax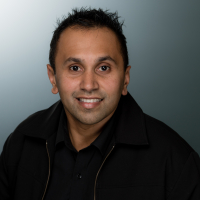 Rav
Administrator
Posts: 11,779
Community Manager
Reckon Payroll App Update - v2.10.4
The Reckon Payroll App has received an update to version v2.10.4 which brings in the highly requested custom PAYG tax functionality.
This will allow you to manually overwrite the calculated PAYG tax in an employee payrun.
To access this new feature, please download and install the new update from Google Play (Android) or Apple app store (iPhone).
To learn how to use the custom PAYG feature check out our help guide below -
Overwrite calculated PAYG tax in the Reckon Payroll App
This discussion has been closed.