Check your submission status! Single Touch Payroll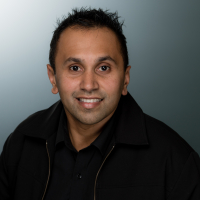 Rav
Administrator
Posts: 9,907
Administrator
Hi everyone,
As you know, earlier this year the ATO introduced Single Touch Payroll (STP) to streamline payroll reporting. As we are now 3 months into STP, we wanted to give you a few tips and let you know about an upcoming product update to ensure you're getting the most from GovConnect STP!
1. CHECK YOUR SUBMISSION STATUS
When you 
log into GovConnect STP
 you'll see a list of your previous submissions (as below). Keep in mind 
"Submitted"
 simply means you have sent your STP submission to the ATO. 
To check the status of your submission, select "Detail" in the same line as your submission.
Once you have opened up the details for that particular pay event your ATO Status will show at the top left of the screen. The status types are:
Success: Your STP submission to the ATO was successful.
Pending: The ATO is currently processing your submission.
Error: The ATO has detected an error in your submission.
If you notice your submission has an error, here's why and how to fix it:
IMPORTANT!
 If you have multiple submissions with errors you don't need to go back and update them. STP works on a Year To Date (YTD) basis, so you simply need to ensure you have a successful submission on your next pay event.
2. GOVCONNECT STP PRODUCT UPDATE
In the coming month we'll be releasing an update to GovConnect STP to pull through your ATO Status to the GovConnect STP home screen. 
This will make it easier to identify errors in your STP submissions.
We'll let you know right here on the Reckon Community as soon as its released.