Unable to load company file from Reckon Accounts 2013 into Reckon Accounts Hosted 2018
Tina Radcliffe
Member
Posts: 2
I have just purchased Reckon Accounts Hosted 2018 and am attempting to open the backup file from my old Reckon Accounts 2013 desktop, however the only options available to me when trying to open this file are "My Backup (B:)" and "My Live (Q:), neither of which exist on my computer. I am not able to search for any other drives or files, and therefore I cannot locate the backup (".QBB) or portable (".QBM) files that I have created for my company.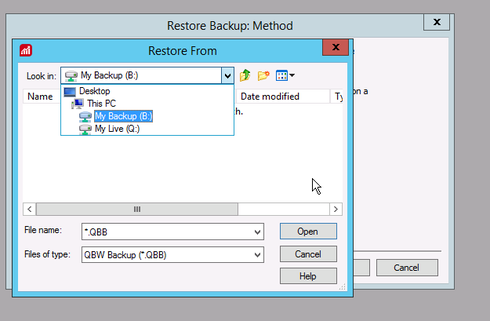 Could this be a Windows 10 issue? and are there any way's that I can get around this?
After today (June 19, 2019) I won't be able to access the old Accounts 2013 so it is vital that I have the new program up and working as soon as I can, especially before the EOFY.
I've been calling tech support (1300 799 150) all day but they're at capacity and unable to take more calls.
Please  help!
Thank you!