Getting started on the Reckon Community! 🚀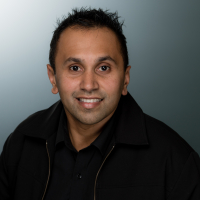 Rav
Administrator, Reckon Staff
Posts: 15,097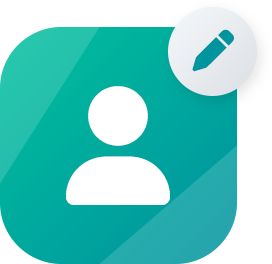 Community Manager
Welcome to the Reckon Community 👋
Hi everyone!
Thanks so much for taking the step to join the Community, its great to have you here! 🙌
I've put together some helpful tips and tricks on both navigating and using the Reckon Community platform effectively. Whether you're new to Reckon or a seasoned user, I hope you find the Community a valuable resource for getting answers to your questions and connecting with other Reckon users, Partners and staff 🙂
Finding what you're looking for 🔍
You'll find the search bar at the top of most our pages on the Reckon Community and its your best tool to find what you're looking for. Simply type in some keywords or phrase and the Community will present results best matching what you're looking for.
Click HERE for more info on searching the Reckon Community for existing posts.
QUICK LINKS 🔗
You'll find your Quick Links on the right sidebar and its a handy way quickly access discussions that you've created yourself, discussions that you've bookmarked and drafts of discussions or comments that you've started creating but haven't published just yet.
RECKON SOFTWARE CATEGORIES 🗃️
The Reckon Community is organised by categories that relate to specific Reckon products. Each category houses discussions and other content that is specific to that particular product. This way you can view and participate in which the Reckon software category that you're interested in or relates to you.
Check out the 'Explore all Reckon Software' page to see all software categories.
If you're unsure which category you should select for your particular Reckon software, check out our guide here - Which category do I select?
FOLLOW A CATEGORY YOU'RE INTERESTED IN 🔔
If you're interested in a specific Reckon software and want to follow the Community activity for it you can do so by following it!
To follow a category, simply click the Follow icon and select the follow option. You'll then see discussions only from that category in your My Followed Feed on the home page!
RECEIVE NOTIFICATIONS FOR CATEGORIES YOU FOLLOW 📨
Want to stay on the pulse with what's happening on the Community for a software you're interested in? You can opt to receive email notifications when there is new activity posted in the category by fellow Community members.
Simply select whether you'd like an email notification any time a new discussion is created in your chosen Reckon software category or if you'd like an email notification each time a new discussion and comment is made. This will also automatically add the chosen category to your My Followed Feed on the home page.
⚠ Just a word of warning, if you select the Discussions and Comments option you'll receive an email each time a new discussion AND/OR comment is created in that category which may become overwhelming to both you and your inbox. I'd recommend sticking with the 'Discussions' option.
BOOKMARKING POSTS 🔖
If you're interested in a particular discussion and want to save it so you can either refer to it later or easily follow the activity on it, you can bookmark it!
Simply click the bookmark icon in the top right of an individual discussion and it will be saved your bookmarks. You can then access it from the My Bookmarks option in your Quick Links.
How to participate in the Reckon Community ✍
STARTING A NEW DISCUSSION
We'd love to see you jump in and participate! To create a new discussion on the Reckon Community click on the New Post button and select 'New Discussion'.
Start creating your discussion by first selecting which Reckon software category it belongs in using the Select a Category option ie. which Reckon software your discussion relates to.
Give your discussion a clear, easy to understand title in the Discussion Title field then add the main content of your post below that.
I highly recommend that you add lots of detail to your post so that its easy for fellow Community members to understand. If you're contending with an error or issue, please outline the specific nature of it including screenshots where possible.
As they say, a picture is worth a thousand words.. Adding an image such as a screenshot is super easy, just drag your image into the main content field or use the image upload button, check out more info here - How do I add an image or screenshot to my discussion?
You can make the content of your post even more dynamic through text styling, headings, bullet or numbered lists.. you can even add emojis! 😍
When you're happy with your post, click on the Post Discussion button and it'll be published to the Community! If you'd like to save your draft to post later simply click the Save Draft button.
ASKING A QUESTION
To ask a question, simply follow the same steps above, however select the Ask a Question option from the New Post button.
Creating your post as a question gives you the option to mark whether a reply you receive has answered your question and it will displayed as the Best Answer directly below your question when done so.
REPLYING TO EXISTING POSTS
Replying to an existing discussion is a great way to get involved! Simply click on a discussion you want to participate in and add your reply in the Leave a Comment field. Once you've finished, click Post Comment and your reply will be published!
If you responding to a specific comment or post, click on the Quote button. This will add that specific comment to your reply and also notify that fellow member that you responded to them.
@MENTIONING FELLOW MEMBERS
You can also @mention fellow members in your posts by entering @ then their Community user name and select them from the list. Mentioning a fellow Community member is a great way to respond to them or even attract their attention to a discussion you think they might be able to assist in.
REACTING TO A POST OR COMMENT
If you liked a particular post or comment or it helped solve a question or issue you had, give it a reaction and let the community member know! Its a great way to say thanks and share your appreciation for their input.
Tagged:
This discussion has been closed.