Reckon Accounts Hosted 2021 is now available! Check out more info
HERE
.
The Reckon Accounts Business 2021 tax update is now available! More info
HERE
IMPORTANT NOTICE - Webmail Batch Payslips - Reckon Accounts 2017 - *SOLVED*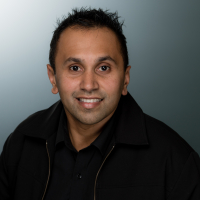 Rav
Administrator
Posts: 10,794
Community Manager
IMPORTANT NOTICE

Batch payslip email issue within Reckon Accounts 2017

Hi everyone,

We are currently investigating an issue affecting batch payslip emailing within Reckon Accounts 2017 for webmail users.

If you use webmail (eg Gmail, Hotmail, Office 365 etc) for your batch payslip emailing, one employee payslip (selected at random within the batch) will be sent to all email recipients.

This issue only occurs when using webmail and is not present when using Outlook desktop, or when sending payslips individually. Other functions such as sending batch invoices are also not affected with this problem.

We are treating this issue very seriously and our Development team are currently investigating to determine a solution with the highest priority.

In the interim, we advise you and your clients to use Outlook desktop as your email solution, or send payslips out individually. 
Please DO NOT use the webmail (Gmail, Hotmail, Office 365 etc) feature of Reckon Accounts 2017 for batch payslip emailing. 

We sincerely apologise for the inconvenience and frustration this may cause. 

A communication will be sent to all affected customers that have downloaded their Reckon Accounts 2017 file shortly.