Single Touch Payroll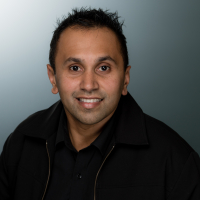 Rav
Administrator
Posts: 10,894
Administrator
As you may know, Single Touch Payroll (STP) is coming soon.

This is the ATO's latest compliance regulation that requires employers to send employee payroll information to the ATO at the same time as their standard pay run. This removes the need for payment summaries and helps save valuable time at the end of financial year!
Here's some more info to help you understand this new compliance requirement.

What do I need to do?
Your first step is to conduct a headcount of your employees on 1 April 2018.
If you have 20 or more employees on this date, STP will be mandatory for your business from 1 July 2018.
If you have 19 or less employees, Single Touch Payroll will be mandatory from 1 July 2019  (subject to legislation being passed). However, many businesses are choosing to voluntarily report through STP from 1 July 2018 to take advantage of streamlined reporting.
Don't worry! We've got you covered. All Reckon software with payroll functionality including Reckon One, Accounts Hosted, Reckon Accounts 2018 and Payroll Premier 2018/2019 will be STP-enabled and ATO compliant by 1 July 2018.
Keep an eye out for more updates.