We're back! Reckon Accounts Hosted services are online (1 July 2018)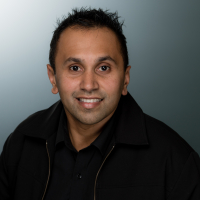 Rav
Administrator
Posts: 9,886
Administrator
Hi everyone,
Firstly, I'd just like to thank you all again for being so patient with us as we work through this issue.
In an effort to to restore access for users who are unable to login to Reckon Accounts Hosted, we are deploying a new server environment which will not only rectify the access issue but also bring in streamlined workflow processes in various areas such as printing, copy/paste and added stability.
This is now live and Reckon Accounts Hosted services are back online.
The introduction of this new environment has been in our plans for release this year, and we've brought it forward in an effort to expedite a resolution to access issues affecting some Hosted users at the moment.
IMPROVED PRINTING
We have reduced the number of clicks required for you to print your documents including purchase orders, reports, payslips, invoices and more. This means you can now print faster.
One thing to be aware of, when you print from the new environment you may have to enable pop-ups from Hosted in your browser to complete your print.
Click here for instructions -
When I try to print in Hosted nothing happens, the print window doesn't appearREMOVAL OF THE CLIPBOARD IN CHROME ON PC
You can now copy and paste directly in Chrome (on PC) without using the clipboard.
You can also use Ctrl+C (for copy) and Ctrl+V (for paste) on your keyboard to copy and paste info.
We sincerely apologise to everyone who was affected by this issue at such a critical time of year. We certainly hear all the feedback & frustration and we will be reviewing this event including what went wrong and what we will be doing to ensure this does not occur again in future.