Payday Filing Info Session (26 February 2019)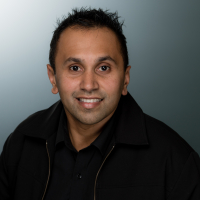 Rav
Administrator
Posts: 10,942
Administrator
Payday Filing is mandatory for businesses from
1 April 2019
.
With less than 3 months to go until the start date, we're hosting a
FREE Payday filing
info session
 in Auckland to help you get prepared.
THIS EVENT WILL COVER:
What is Payday filing and why is it being implemented
How to register for Payday filing
How to set-up Payday filing in your software
How to process pay runs with Accounts Hosted and Reckon Accounts
The differences with finalising your payroll year.
DETAILS:Date:
26 February 2019
Time:
09:30am - 12:00pm. Registration, tea and coffee from 9.30am, event starts at 10am sharp.
Location:
Auckland Rose Park Hotel
Parking:
Free onsite parking available
WHY ATTEND?
Payday filing is mandatory for all businesses with employees in NZ. That means you'll need to understand what Payday Filing is and how to comply with the new requirements by 1 April 2019. Don't wait until then when the IRD is overwhelmed with enquiries - get organised now!
Reserve your place now! Spaces are limited!
This event is run by Reckon Accredited Consultant
Helen Goodyear
. Helen owns successful businesses in Auckland and the Cook Islands and has been running accounting training courses for over 20 years.