JobKeeper 2.1 - FREE WEBINAR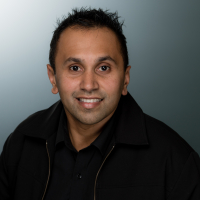 Rav
Administrator
Posts: 10,763
Administrator
Legislation has now passed for the JobKeeper Extension Subsidy and depending on your circumstances you may now be eligible for the JobKeeper Subsidy through to 28 March 2021.
Find out everything you need to know about the announced changes (known as JobKeeper 2.1) along with changes impacting anyone already in JobKeeper 1.0 in one of our 
free
webinars starting next Tuesday
, hosted by Reckon & presented by Reckon Accredited Trainer Clayton Oates from
QA Business
This webinar is offered several times. Register the date and time that works best for you below.

Tuesday, 15 September 11.00am - 12.00pm (AEST)
Thursday, 17 September 1.00pm - 2.00pm (AEST)
Tuesday, 22 September 10.00am - 11.00pm (AEST)
By attending this webinar, you'll learn the following:
Discover who will be eligible for the JobKeeper Extension Subsidy with the new decline in Turnover Tests and the removal of the June Quarter Test
Find out how to enrol for the JobKeeper Extension
Discover changes that were introduced in August if you are already eligible for the original JobKeeper subsidy program
Discover if you qualify for the JobKeeper Extension Subsidy even if you haven't been eligible for the existing Subsidy
Learn about the new test date for employee eligibility
Discover what changes (if any) will you need to make in your payroll software
How will the JobKeeper Extension subsidy be processed via Single Touch Payroll
Discover the details of the Two-Tier payments system and the varying rates of JobKeeper payments you may receive
Learn about the two extension periods and who qualifies for each
Find out how to use your payroll and accounting system to assist you in assessing your eligibility and ongoing obligations for the JobKeeper Extension Subsidy
Learn about the new 10% Decline in Turnover Certificate required for legacy employers to continue to qualify for Fair Work concessions