Reckon Community Guidelines & Code of Conduct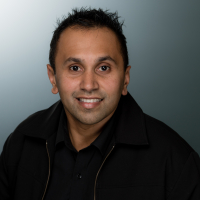 Rav
Administrator, Reckon Staff
Posts: 14,731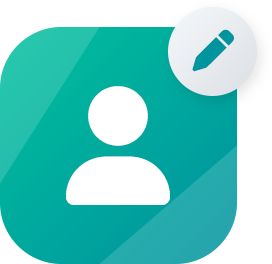 Community Manager


RECKON COMMUNITY GUIDELINES & CODE OF CONDUCT
Welcome to the Reckon Community!
Our members are what makes the Reckon Community so great and we're excited to have you on board! 
The Reckon Community is our online destination where customer experts, Reckon Partners and Reckon employees get together to discuss, ask questions and get support for Reckon software and services.
In order to ensure the Reckon Community is accessible and safe for everyone, we operate with a set code of conduct, and when you become a member of our Community you are making a commitment to comply with these guidelines. 
Posting Guidelines
Need support with one of our products or services? Ask away! Relevant posts on the Reckon Community are anything that touch on questions related to Reckon software & services such as getting setup, how to use certain functionality, troubleshooting issues and more.
Use our advanced search at the top of the page to see if there are related conversations where your question may be answered, or issue already addressed. If you can't find an existing discussion, jump on in and create one! Provide as much detail as possible including which Reckon software you're using, PC or mobile details, error messages etc. The more info the better to make it easier for staff and other members to assist you.
We don't permit the advertising of other accounting software or condone the promotion of users leaving Reckon for other software in any form. Posts of this nature can be edited or deleted at the discretion of an Administrator or Moderator without notice.
Illegal activity of any kind is not permitted on the Reckon Community.
Please understand we reserve the right to manage and moderate the Reckon Community as we see fit. This can include the removal of content and permanent bans to help keep the forum safe, productive and positive for all users.
Be respectful and kind. Its ok to be critical however simply mud-slinging without offering any contribution that adds any value is not.
We ask that all Community members respect the decisions of moderators and admins.
Spam & Trolling
Spam consists of unwanted unauthorised advertisements, malicious links or attempts at phishing. Spam posts will be removed without notice. While we don't mind a little self-promotion every now and then, it must be relevant to the conversation. Please don't spam our Community with a ton of links to your website or product. If that's all you are doing within our Community then it's likely your posts will be removed. When creating a new discussion, please do not create multiple copies in different categories.
Engagement is always welcome, however abusive behaviour, trolling or personal attacks to fellow Community members and/or Reckon staff is not. Please engage with others respectfully; when responding to others ask yourself: Would you say this to their face in the same manner? 
Reporting Abuse
You can report abusive posts by using the flag icon which allows you to notify us of content that breaches our code of conduct. This helps you look after the Community too, its your safe space. Any commentary regarding a Community member's race, ethnicity, gender, ability or other attribute of diversity will be removed without notice and the user banned.
Privacy
The Reckon Community is a public space and as such, your contributions on the Community are public, non-confidential and may be used or reproduced by us, other Community members or the public in any way.
For troubleshooting or support, its often best to include a screenshot. It is your responsibility to obscure any personal or sensitive information in screenshots. Information that is of a personal or sensitive nature can be removed by a moderator or administrator to ensure safety to the poster and wider Community.
We will only use personal information you share with us when joining and participating in the Community in accordance with our Privacy Policy. Please make sure you familiarise yourself with this policy to understand how we collect, use, disclose and store your personal information.
We may update these guidelines and recommend you check back occasionally. We'll also continue to introduce new Community features which will fall under these guidelines.
A few other things..
Reckon cannot provide accounting or tax advice, if you're looking for assistance on these matters we'd recommend getting in touch with a Reckon Accredited Partner HERE.
This discussion has been closed.