Meet the Reckon team!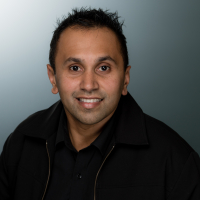 Rav
Administrator, Reckon Staff
Posts: 15,087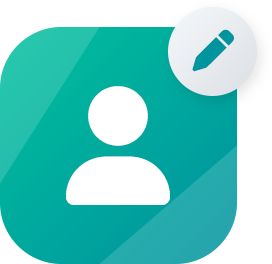 Community Manager
Hi everyone,
You might be familiar with their friendly voices over the phone, but I thought it would be nice to get to know a little more about the awesome folks in our various teams here at Reckon 😃
First up are the incredible folks in our technical support team!
You'll see members of the support team here on the Reckon Community as well and they're always happy to share their expertise and knowledge 😊
Alex
Reckon Community: @Alexander McKeown
Hello, I'm Alex!
I've been with Reckon for 5 years now, and am the senior-most member of the Reckon Technical Support team 🙂
My background is in video game design and virtual worlds, with a side degree in cybersecurity.
Reckon has been as close to home as my own front door - every face I see in the office is smiling, friendly, telling a joke, or celebrating our next achievement - there is a genuine sense of a community and innovation that arcs through the office like electricity on water. It's an invigorating experience to be working with an incredibly talented and passionate team, and it has been my honour to have trained all current technical support agents.
Outside of work, I play many games, and have a dozen hobbies - I am a huge Warhammer fan, I build Gundam models, I practice my singing skills, and write to my heart's content. In my free time, I tend to work on projects, or review new techniques for my craft, and always have my hands busy.
Whether you've had my assistance in the past, or have some troubles now, I am always happy to lend a hand, no matter the scenario 😊
Omar
Reckon Community: @Datarec_ReckonLtd
Hello everyone, my name is Omar and I'm a Data Recovery Engineer. 🖥️
I've been doing this job for a long time, since before the GFC, the GST, and even the KFC! 😅
What I love most about my work is collaborating with a team of people who are always eager to learn from each other and share their knowledge.
Some of the things that I'm passionate about are food, technology, and combat sports. I enjoy tasting new dishes, sometimes cooking them myself if they are not too complicated. I'm also interested in the latest gadgets and how they can enhance our lives rather than take away from them. Combat sports are another way for me to grow personally and challenge myself.
Fun fact: I once played a role in an Australian movie with some famous actors.. can you guess which movie?
Teddy
Reckon Community: @Teddy
Hi everyone! I'm Teddy Noyau, one of the senior technical support representatives here at Reckon.
I have been at Reckon for almost 2 years now (18 months to be precise) and so far it's been an amazing journey. My background is in IT and my previous work experiences come from supporting students, teachers, and school staff with all IT issues and queries .
My favourite thing about Reckon is hands down, the people! The people here at Reckon are is what makes this company such a great place to be 😊.
I'm passionate about information security, technology in general, and am always amazed how technology helps improve our way of life. Outside of work, I spend a lot of time working on automation projects for home, scripting tools, and pen testing my home network.
Reeta
Reckon Community: @Reeta
Hey everyone!
I've been proudly part of the Reckon family since January 2022 and my experience here has been truly awesome! 😊
My background is in customer service and I hold an educational foundation in computer engineering which I've had the opportunity to apply and refine during my tenure at Reckon.
What I love the most is the supportive atmosphere within the team, where we inspire and motivate each other, collectively tackling even the most challenging cases with our shared expertise and collaboration.
Outside of work, I have a huge passion for reading! 📖 I love to read a wide range of genres, from news to captivating novels. I believe reading has the power to transport you to different worlds, broaden your perspective, and it even allows me to experience life through the eyes of the characters in the books I read 😁.
I've just finished The 5 Elements of Effective Thinking. Hopefully there are some fellow book enthusiasts here on the Community that can give me some recommendations!
Karren
Reckon Community: @klaura
Hi, I'm Karren!
I'm one of your technical support team members and I've been with Reckon for 3 years now.
As a member of the Reckon team, I genuinely value the chance to interact with our partners, gain insight into their needs, struggles, and goals.. and even pick up knowledge from them myself. I've learned a huge amount from speaking with you all and I continue to do so which I love about my role.
I am a full-time Mum of two boys and 2 fur kids named Chico and Chichi.. Sometimes I even call my real kids these names 😆😅
I love being outdoors. I occasionally go for hiking and camping with family and friends. When I'm not working, I do sewing-related crafts. I find it to be quite therapeutic.
Nick
Reckon Community: @Nickiu
Hi, I'm Nick and I work as a Technical Support team member at Reckon. I joined the company less than a year ago and I have a background in cybersecurity and customer service.
Being a Reckon team member is a rewarding and fulfilling experience for me. I have friendly colleagues who are always supportive and helpful. They're also fun to work with and we often share jokes and stories 😁. I enjoy the challenges and variety of tasks that I encounter every day. I work in a culture of innovation and creativity that encourages me to think outside the box, and I can share my ideas and suggestions with others who are open-minded and collaborative. I am proud to be part of a team that is passionate about making a difference in the world of accounting software.
One of my passions outside of work is playing sport ⚽. I love soccer and fencing, and I practice them regularly. Playing sport helps me relax, have fun, and meet new people who share my interests.
Tanvi
Reckon Community: @Tanvi_kataria
Hi everyone!
I'm Tanvi, a Technical Support team member at Reckon. I started earlier this year in February 2023 and I'm passionate about helping others and making them feel happy, both inside and outside of work.
At Reckon, I enjoy the friendly environment, motivation, and encouragement to skill myself. I'm also grateful for the opportunity to work with a team of talented and supportive colleagues.
Outside of work, I enjoy spending time with my family and listening to music. I'm also fond of cooking! 👩‍🍳
I'm excited to be a part of the Reckon Community and look forward to getting to know all of you better!
Lucas
Reckon Community: @Lucas
Hi all, I'm Lucas and I am the newest member to the support team! I joined 5 months ago and have learnt a lot!
I have a background in Information Technology specifically the hardware and configuration of software and thoroughly enjoy resolving issues for complex challenges.
Reckon has been an absolute blast with its unique challenges and complex solutions I've discovered to assist clients. I also love the people and culture of Reckon and how everyone is willing to help reach your goals.
Outside of work, I thoroughly enjoy a good motorbike ride and new experiences with food 🍽️ and music 🎵.. let's be real who doesn't love a good chat over a lovely dinner with friends and family.
Tom
Reckon Community: @tommy86
Hi everyone! My name is Tom and I'm the team leader of our amazing support team.
I have worked with Reckon for a little over a year now and its been an incredible experience so far. I've worked in customer service and technical support roles for over 10 years and love supporting our customers and partners.
My favorite part of working with Reckon is the diverse team I get to work with everyday. Each person on the team has different strengths and backgrounds and together we make each other stronger and more capable to offer the best support experience we can to our customers.
Outside of work I'm a keen skydiver and have completed over 20+ skydives. I also love to watch rugby union and cook 😊
Luke
Reckon Community: @Luke
Meet Luke, the dedicated and passionate Head of Support at Reckon. With an impressive 8 year tenure, Luke's journey has seen him rise through the ranks, beginning as a first-level support representative and progressing through senior technical support and team leadership before taking the reins as Head of Support.
One of Luke's standout qualities is his deep appreciation for the unique culture at Reckon. For him, the company isn't just a workplace; it's a family 🤗. This familial atmosphere extends not only to colleagues but also to Reckon's valued customers and partners. The strong, close-knit relationships he fosters play a pivotal role in his leadership and approach to customer support.
Beyond the office, Luke's interests are as diverse as his career journey. A fervent fan of rugby league and tennis 🏉🎾, he spends his free time cheering on his favorite teams and athletes. Additionally, Luke's adventurous palate leads him to explore new cuisines and restaurants, adding exciting flavors to his life.
And here's a fun fact about Luke: he's not just a Head of Support, but also a DJ 🎧. His ability to mix music and create memorable experiences is just one example of his multifaceted personality.