Reckon Accounts 2017 Tax Update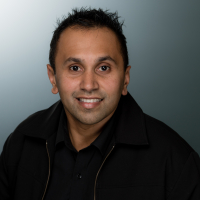 Rav
Administrator
Posts: 9,868
Administrator
The tax update for Reckon Accounts 2017 is now live and available to install.
This update contains the latest legislative changes to help you remain compliant in the 2017/18 financial year including:
2017/18 PAYG tax tables, Simpler BAS reporting, Working Holiday Maker, Fringe Benefit Tax (FBT) Exempt changes and the new Empdupe and Payment Summary formats.
INSTALLING THE TAX UPDATE
Please follow these steps to install the Reckon Accounts 2017 Tax Update.
Ensure you have installed and activated your copy of Reckon Accounts 2017 (the Tax Update cannot be installed on earlier versions of the software). If you have not installed Reckon Accounts 2017, log in to the Members Site to access your installation key code and download now.
Read and follow the instructions in the UPGRADE GUIDE for important guidelines on when and how to install the update.
IMPORTANT!

The new tax tables take effect from 1 July 2017.
You
MUST
process employee pays for the 2016/17 financial year prior to installing this update.
Once the tax update is installed and your data file is opened, you will
NOT
be able to reopen your file in the original Reckon Accounts 2016 release.
WE'RE HERE TO HELP

To assist you during the busy EOFY period, the Customer Service team have extended support hours from 26 June - 7 July, and the Technical Support team from 21 June - 9 July.
Customer Service:
[email protected]
1800 RECKON (1800 732 566)
Weekdays 6:30am to 8:00pm
Weekends 9:00am to 4:00pm
Technical support:
[email protected]
1300 137 657
Weekdays 8:30am to 8:00pm 
Weekends 9:00am to 4:00pm