Reckon One bank reconciliation UPGRADE!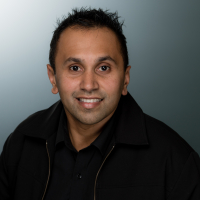 Rav
Administrator
Posts: 11,109
Administrator
We are excited to announce a much-anticipated update to our bank reconciliation process that's 
launching TOMORROW! 
We've listened to your feedback and implemented a new layout that will make it easier and more intuitive to ensure all the transactions on your bank statement are in Reckon One, and vice versa.
Here's a summary of the key changes:
IMPROVED RECKON ONE TRANSACTIONS SCREENS
This screen now includes an 
account balance
 and a 
running balance
, so you can easily match transactions against your bank statement at a glance.
Three new transaction statuses - 
Uncleared, Cleared and Reconciled
 are introduced to Reckon One transactions to make the process more intuitive.
NEW RECONCILIATION PROCESS
We've simplified the reconciliation screen and added a 
Reconciliation Summary
 that displays the difference between your bank balance and bank account in Reckon One. Once your difference is $0.00, you're ready to finish reconciling for that period.
We've added a new top menu and an additional side menu, so you can access everything you need in a click.
For a full list of changes and detailed information on the update please visit the 
Reckon One help site
 and our new Reckon One bank reconciliation help video below.