Introducing the NEW Reckon Portal!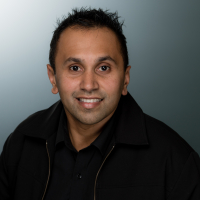 Rav
Administrator
Posts: 10,066
Administrator
Hi everyone,
We are very happy to announce the brand new Reckon Portal is now live!
The new Reckon Portal will streamline your Reckon One experience and make it easier to manage your Reckon One book, profile and settings.
Here are some of the key changes:
Updated Design – Access all settings quickly in the vertical Portal navigation menu rather than via the control panel.
Logging in – If you're currently a Reckon One user, simply use your existing Reckon One user name or email address & password details as normal. Please only sign in with your current username and password. New Reckon One users can register by linking their Google or Microsoft account or alternatively a regular registration option is also available.
Billing – Easily modify the modules in your book, edit billing information and download your invoices straight from the Portal.
Notifications - Get notifications inside the portal for product releases, when you share a book or when someone shares a book with you.
Link a book – Link your book to your Reckon Advisor straight from the Portal via the settings icon on your book. Simply enter their partner ID, select their name and you're ready to go!
Adding users – You can now easily add users and give them access to your Reckon One book.
Get professional help – Search for a certified Reckon One accountant or bookkeeper straight from the portal with a direct link to the Advisor directory page.
Terms of use – Please be aware the Reckon One Terms of Use will be updated on the website when the new portal goes live.
We think the new portal will provide a better user experience and we hope you do too!
Check out our Reckon Portal videos on our Reckon One video page
HERE
 and also our Sign In & Book Sharing user guide
HERE
If you have any questions about the new Portal, please let us know by posting a comment below.