Reckon One UPDATE (2 May 2018)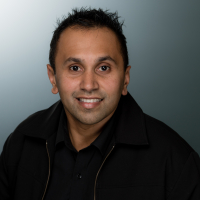 Rav
Administrator
Posts: 11,107
Administrator
Hi all,
The Reckon One team have delivered a new update yesterday morning which brings in a number of enhancements and also stamps out several bugs.
Check out some of the new functionality this update brings in below;
QUICK ADD ICON
Based on feedback from Reckon One users, the quick add menu has been updated to include the text 'Quick Add'. There were reports from some users not being aware that Reckon One had a Quick Add menu so this change will help alleviate that.

FILTER ICON ON COLUMNS
Based on feedback from Reckon One users, columns on list pages have now been updated with a filter icon to make it easier to identify that lists can be sorted within Reckon One.
USE LAST ENTERED DATE FROM PREVIOUS TRANSACTION
Another change that comes directly from huge demand from Reckon One users is the 'Save and New' action within transactions will now retain the date set for the next consecutive transaction. 
This change applies to:
ACCEPT ALL MATCHED TRANSACTIONS
You can now action all transaction rule matches with a single click via the 'Accept Auto-Matched' option.
Please note:
 You will still need to action 'Suggested Matches' individually.