IMPORTANT NOTICE - GovConnect for BAS removal from Reckon Accounts Hosted (AU)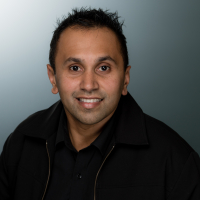 Rav
Administrator
Posts: 9,861
Administrator
Hi everyone,
Please note, as of 6 September 2018, the GovConnect for BAS and Payment Summaries service will be removed from Reckon Accounts Hosted.
This service is entirely seperate and unrelated to the GovConnect STP application currently in the Reckon Portal. 
WHY IS IT BEING REMOVED?
With new standards being introduced by the ATO in relation to the submissions from cloud based accounting software as of October 2018, we have decided to remove the current GovConnect for BAS & Payment Summaries service in order to develop and replace it with a new cloud based service. Our new service will make the lodgement process simpler, more straightforward and importantly, more secure with the introduction of Multi-Factor Authentication (MFA).
HOW DO I LODGE MY BAS?
While the new GovConnect service is being developed, BAS lodgements will need to be completed via the 
ATO Business Portal
.
For more info on this, please visit this page on the ATO website - 
https://www.ato.gov.au/Business/Business-Portal/Using-the-Business-Portal/Lodge-an-activity-statemen...
#
I USE RECKON ACCOUNTS DESKTOP, WHAT DO I DO?
The removal of GovConnect only applies to Reckon Accounts Hosted. If you are using Reckon Accounts Desktop you will be able to continue using the current service as you are now.
DOES THIS AFFECT GOVCONNECT FOR SINGLE TOUCH PAYROLL?
No, this does not affect your Single Touch Payroll (STP) submissions through the GovConnect STP application in the 
Reckon Portal
.
WHEN WILL THE NEW SERVICE BE READY?
We're currently in the early stages of development but we'll keep you updated throughout this process. Further details on timeframes and release will be made available as soon as possible. We certainly appreciate this may cause some inconvenience and we sincerely apologise for that. We're confident our upcoming solution will streamline your workflow processes around BAS while also providing peace of mind through additional security.
If you have any questions on any of the above, please let us know.
ENHANCEMENTS TO RECKON ACCOUNTS HOSTED
There are also 4 new enhancements in Reckon Accounts Hosted which allow you to fully utilise Single Touch Payroll for all your payroll reporting needs:
KB 5695
- Single Touch Payroll lodgements window does not list all my previous payruns.
KB 5684
- Invalid Deduction Payroll Type when I lodge my Single Touch Payroll file.
KB 5686
- Final Event column showing as 'no' for my terminated employee in the Reckon GovConnect Portal
KB 5711
- Collective Agreement items are not reported as super in Single Touch Payroll lodgements.
KB 5701
- Payroll Tax Thresholds updated for NSW & VIC
There is no need to perform any file upgrades for the above enhancements to take effect, they will be active the next time you login after 5:00PM (AEST) 6 September 2018.