Want to automate your workflow? Introducing Zapier for Reckon One!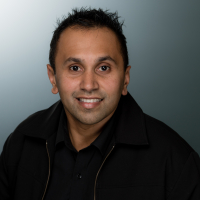 Rav
Administrator
Posts: 9,861
Administrator
If you're looking to automate your workflow and consolidate all your everyday apps, we have a new integration with
Zapier
that lets you do all this!
Starting today, you can use Zapier to connect Reckon One to a range of apps from inventory, eCommerce, CRM, project management and more!
This will help reduce repetitive admin and streamline your workflows - all without the need for coding. To get started, you can try some of our pre-made Reckon One integrations ideal for small business owners such as Excel, Stripe, Shopify and Gmail.
Key benefits include:
Connect Reckon One to 1000+ apps and add more functionality to suit your business needs.
Automate workflows by setting up triggers to and from Reckon One, helping to eliminate manual tasks and save time.
Create invoices, receipts, contacts, payments or adjustment notes in Reckon One and sync it to 1000+ apps.
You can use any other free tool listed on Zapier at no cost - with up to 100 tasks per month and allows 5 actions, searches or triggers to be live at any time. We've created
GUIDES
to help you connect Reckon One to your favourite apps so you can automate your workflow and supercharge your productivity. To learn more about this integration,
REGISTER FOR OUR WEBINAR
.