STP submission status messages in GovConnect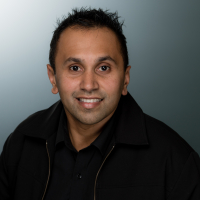 Rav
Administrator
Posts: 10,942
Administrator
STATUS MESSAGES IN YOUR GOVCONNECT STP SUMMARY LIST
The status message on the pay event summary list page of Reckon GovConnect STP will reflect the relevant ATO status for the pay event. 
There are three statuses - 
Pending means that the status has not been checked and you need to open the detail page to get the updated ATO status. If the status remains pending on the detail page it means the ATO is still processing the pay event.
Error will appear if the transaction has been rejected by the ATO
Success will appear when the transaction is successful.
IMPORTANT!
 In order to see the most recent update from the ATO for a pay event, you must open the pay event by clicking the 'Detail' link. Please note, the status on the list screen is not dynamic ie. it will NOT change in real time to reflect the latest update, you need to click into the pay event itself to view the most recent status from the ATO. The list screen will then update to reflect one of the 3 status results above.
ADDITIONAL INFORMATION ON PAY EVENT DETAIL PAGE
The status bar in the pay event detail page will display additional information pertaining to the result status and .
The status bar will display the name of the submitter who sent the pay event, the name of the agent (if an agent was involved) in the submission, as well as the ATO receipt number. 
Reckon and/or the ATO may request the ATO receipt number if you call us for support.
IMPORTANT!
 ATO receipt numbers should never be divulged publicly as they are directly linked to your business and payroll records with the ATO (the example shown here is from a development environment).