Reckon One 2019/20 tax update is live!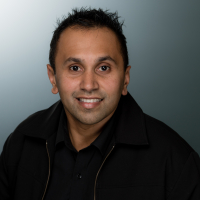 Rav
Administrator
Posts: 9,907
Administrator
Reckon One 2019 tax update is now live! 
Login now
to breeze through the 2019/20 financial year with the following tax updates:
Changes to income tax tables will take effect from 1 July 2019, including the Student Loan repayments. The new tax rates are automatically calculated so you are always paying the correct amount. You'll see these changes in your pay run from 1 July.
SINGLE TOUCH PAYROLL FINALISATION REPORTING
From 1 July 2019
Single Touch Payroll
 is compulsory for employers in Australia with 1 or more employees. You can now generate an
STP finalisation report
 at the end of each financial year that includes all employee pay information to submit to the ATO as part of the mandatory end of year STP process.
HELP and SFSS loan repayments are now replaced with a single STSL (Study and Training Support Loans) repayment tax table. Those employees who currently have a outstanding SFSS loan, should be switched to the STSL tax option via a checkbox in the employees tax profile.
We're here to help
We've put together a
Single Touch Payroll step by step guide
 and
webinar
 to get you ready to lodge your STP reports to the ATO. The most common questions and answers that arise when using and/or setting up STP can be
found here
.
We've also extended our
support hours
 from 24 June to 8 July 2019 to assist you during the EOFY period. Don't forget to
check out our EOFY Hub
 - it's packed with resources to help you through this busy time!