How to send files to Technical Support Team using the Reckon A3 file transfer service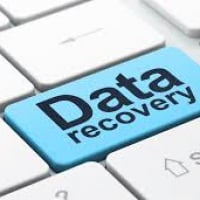 Data Rec
Reckon Staff
Posts: 796
✭✭
The recommended default method to send files to Reckon Technical Support is to use the Reckon A3 file transfer service.
Make sure to follow all of the instructions when dropping off the file using Reckon A3
1. Go to https://a3.reckon.com
2. Click on Drop-off button
You will now see the Information about the Sender screen.
Make
In the "Your name" field, enter your name
In the "Your organisation" field, enter your company name
Then click the Send confirmation button
3. The following screen will be displayed and you will receive an email coming
from the Reckon A3 service that contains a URL link that you will use send your
file(s).
You should then receive the email from "Reckon A3" with the subject line "[Reckon A3] You are trying to drop-off some files"
When you open that message it will look similar to the example below.
4. Once you have clicked on the link, you will be directed to the Reckon A3 site
In the 'To:' field, click on green + icon (as shown above)
Enter "Reckon Technical Support" in the Name field (or the name of the Reckon staff member or team you are sending a file to.
Enter their correct email address in the Email field (confirm with them the correct email spelling)
Then click on the 'x' to close the window
If you try to send a file to the email address "[email protected]" it will not reach anyone.
5. In the Short note to the Recipients field enter the information you have been instructed to add or which clearly describes what you are sending and why you are sending it.
6. Click on the Choose File / or Browse button to select your file that you will send to us
It may look different depending on the web browser you are using.
A window titled Open will appear
You will need to navigate to the drive/folder where your files are located
When you have selected your file, click the Open button
Repeat the process when sending multiple files
Once you have selected all the files you want to submit, click on Drop off files button
If you are sending more than two files, repeat the same process.
If you have followed the steps, the recipient should receive the notification email.
IMPORTANT: You should also receive a 'success' confirmation email if the file was uploaded successfully.
If you did not receive an email confirmation then the file did not upload correctly.
Regards,
Reckon Data Recovery Team
You can request assistance via the case request web form below.