Free Reckon Small Business Seminar - Gold Coast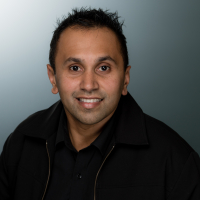 Rav
Administrator
Posts: 10,091
Administrator
If you're currently using Reckon software to;
Report via Single Touch Payroll, and need to hear what's required to be compliant with the 1st July, Single Touch Payroll Phase 2 deadline.
Not currently reporting but will be required to do so once the Closely Held concession comes to an end on the 1st July.
If you are then we recommend attending our free Small Business Seminar, hosted by Reckon and presented by Industry Leader, Clayton Oates, from QA Business.
On the day you will:
Learn the what, the why and when of the ATO's Single Touch Payroll Phase 2 initiative.
Learn how Single Touch Payroll Phase 2 will affect your business, and what you need to do now in your Payroll Software to be prepared.
Learn what to do once the Closely Held Concession comes to an end on the 1st July.
Hear the latest regarding the COVID Stimulus - Job Keeper and Job Seeker.
Enjoy networking opportunities over a light lunch.
We'll also be presenting and discussing what's next from Reckon, including important updates and exciting new product releases.
EVENT DETAILS
Where: KDV Sport - 221 Nerang Broadbeach Road, Carrara, QLD, 4211
KDV Sports is operating as normal following an approval COVID Safe Plan
When: Wednesday 24 February 2021, 11:00AM - 12:30PM
This discussion has been closed.